[Award]2018 Hightly Cited Researcher, Prof.Young Hee Lee
작성자

Center for Integrated Nanostruture Physics

등록일

2018-11-27

조회수

706

파일
내용보기
Prof.Young Hee Lee, Director of the IBS Center for Integrated Nanostructure Physics was listed in a cross-field for the first time.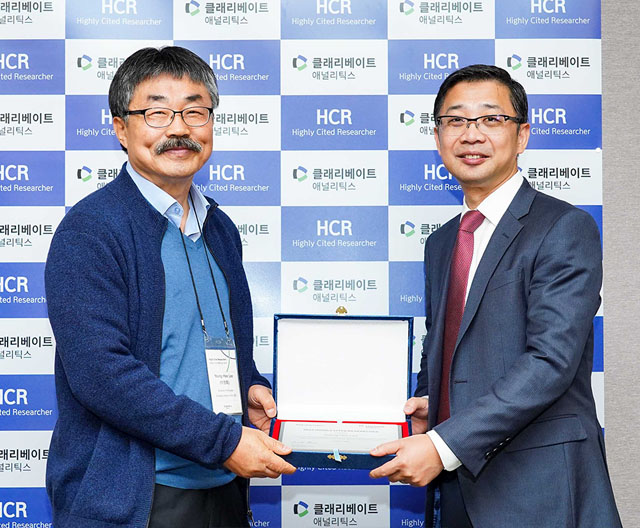 Clarivate Analytic (previously known as Intellectual Property & Science business), is the global leader in providing trusted insights and analytics to enable researchers to accelerate discovery. The company publishes its annual Highly Cited Researchers (HCR) list. Web of Science is one of its many well-known brands include, among others.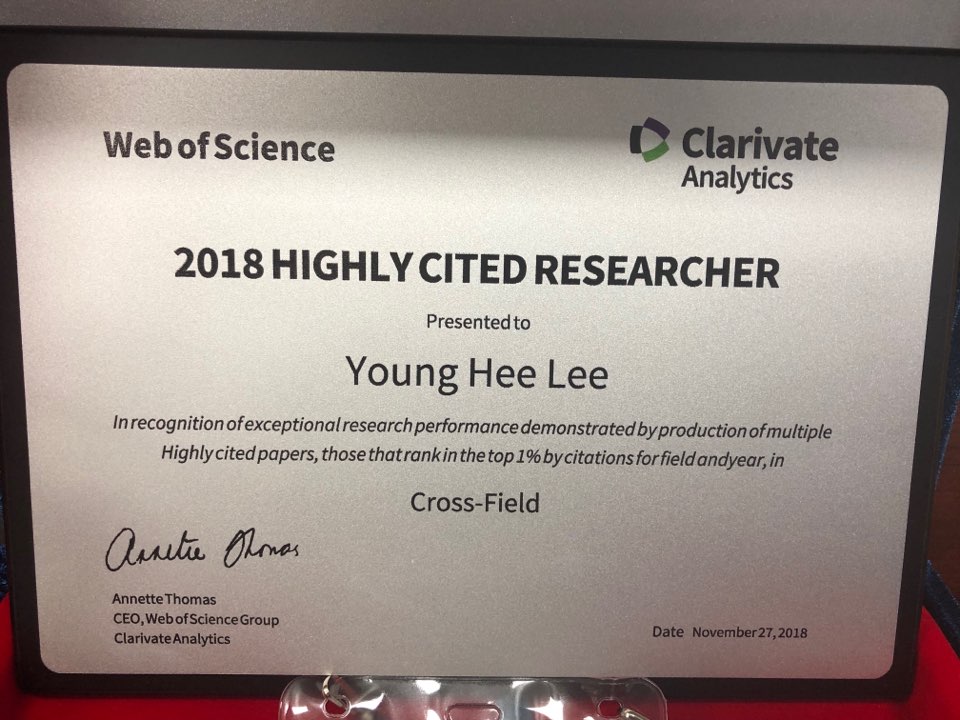 The list recognizes world-class researchers selected for their exceptional research performance, demonstrated by production of multiple highly cited papers that rank in the top 1% by citations for field and year in Web of Science*. 53 Korean authors are included in the list of 4,000+ HCRs.
Congratulations again!